About Jessica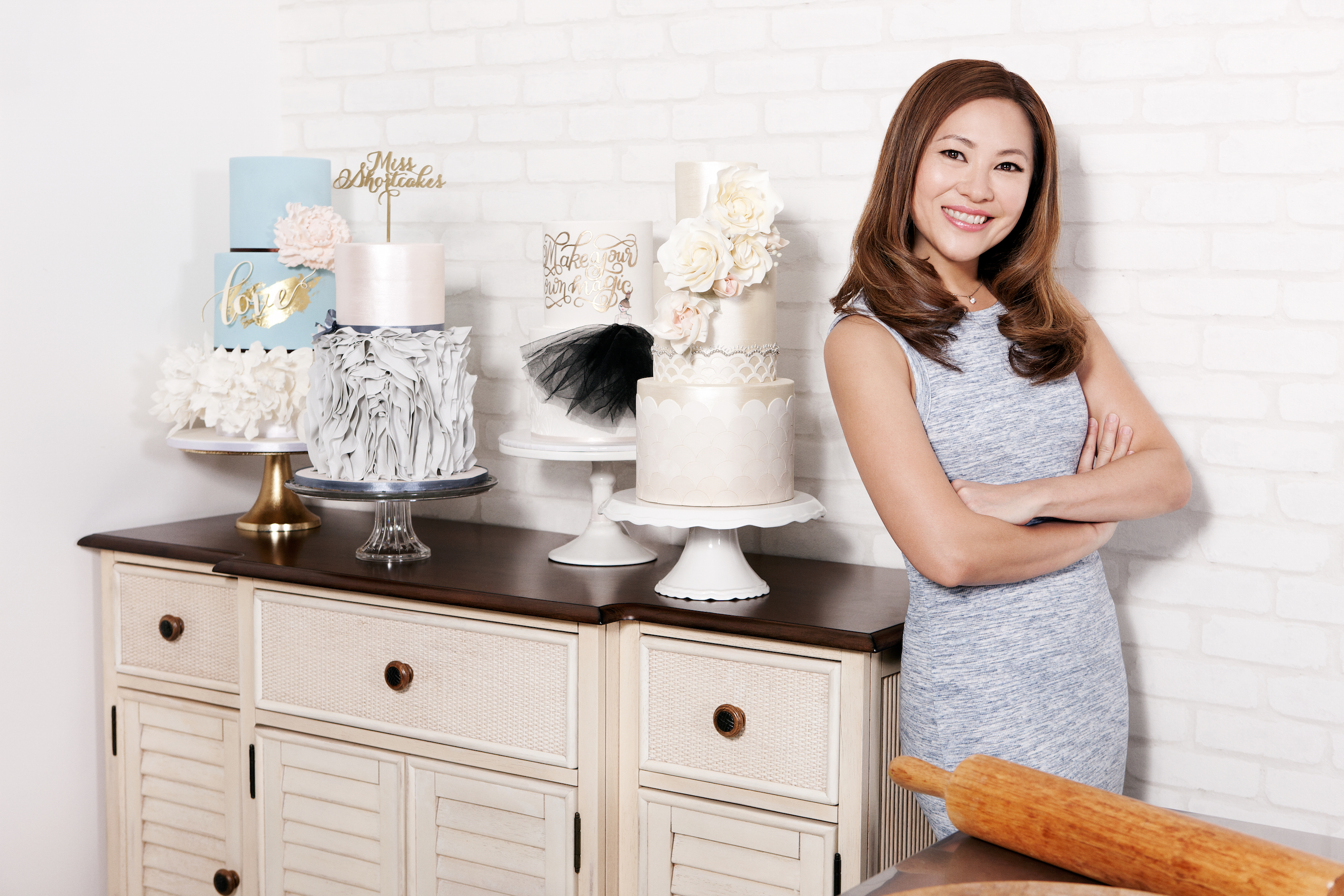 I have a Creative Advertising background from RMIT in Melbourne. Not long after graduating, I got retrenched twice, from my Copywriting jobs, right in the midst of the Asian Economic Crisis in 1998. Quite disheartened with the economic situation in Kuala Lumpur at the time, I decided to pursue my passion in the culinary arts, with much disagreement by my father. My heart told me, that I had to become a chef. My father made me do one thing, before enrolling in Le Cordon Bleu Sydney. He told me to go to my Uncle's hotel in Seremban for 3 weeks, and do work experience in the pastry kitchen. He said, after those 3 weeks, if you still think this is the right option for you, then you may go. But, because he had already done his job by funding my first degree overseas, he said, now, I would need to find my own way.
So that's what I did. I went to Seremban for 3 weeks, and those weeks were the most fulfilling, and the most insightful to my future. I came home, with a renewed energy and full positivity, that this was my path.
I embarked on my journey to Sydney, with no blessings from my father, and without a cent from him. My very supportive Uncle, lent me everything I needed to survive for 6 months on my own. By the end of the 6 months, I decided to continue for another 3 months in Patisserie and with AUD$54 in my bank account.
By then, I was already over my head in debt to my Uncle, and had to give up my apprenticeship at a well-known fine dining restaurant in Cockle Bay Wharf. The apprenticeship wage was not enough to keep me afloat, so I had no choice but to quit and find other work. I graduated with distinction after 9 months in LCB, and headed back to Kuala Lumpur, eager to start cooking!
I was lucky enough to cook for Dr. Mahathir and all his Cabinet Ministers at a special luncheon, showcasing Malaysia's exotic meats! It was thrilling and challenging, at the same time, being able to do that, at age 24.
I returned to Sydney and started my career in pastry, in some of Sydney's top restaurants and hotels for 8 years. Cake decorating was still upcoming at the time and with my industry connections, I managed to land a job in a cake decorating position in an Italian Pastry Shop. I learnt everything on the job, for 2 years. It was difficult in the beginning, as it was quite slow compared to working in pastry kitchens. But I pushed on, and eventually, I fell in love with it.
Miss Shortcakes was born in 2008 in my tiny apartment in Sydney, and word spread of my work and I got busier and busier. In 2009, I was voted Number 2 for Cake Design in NSW, at the Australian Bridal Industry Awards. And my wedding cakes were featured in many Australian Bridal magazines such as Bride to Be and Cosmopolitan Bride. During this time, I paid my Uncle back for the loan he generously gave me, and I am proud to say that I have built my business entirely on my own, to where it is today.
I moved back to Kuala Lumpur in 2011 and brought Miss Shortcakes with me. Since then, my work has been featured in countless magazines, newspapers, TV, social media sites, blogs, and on the radio! My regular clientele include Malaysia's Royal families, Ministers, celebrities, and high profile businessmen and business women.
In 2015, I was voted as the Number One, Best Cake Specialist in Malaysia by Tallypress and also invited by a group of International Cake Artists to be part of JK Rowling's 50th Birthday Celebration.
In 2016, I was invited by Hitzfm to join Buddy Valastro from Cake Boss, on a "Cake Showdown" segment for the show! It was totally unplanned and from there, it spiralled into a string of events with the Hitz Morning Crew!
In 2018, I took a big step, and opened up a storefront, at Mcity, Jalan Ampang, and we have been here ever since. Not only do we do custom cakes, but we also have smaller everyday cakes, cupcakes, festive gifts, cookies and more!
Then in 2020, I was voted as the Number 1 Cake Baker in KL and Selangor by Tallypress.
Fast forward to 2022, thankfully we have survived through Covid-19, and we have all of you to thank. Thank you for your support and trust in us, all these years.
I would also like to thank my father, mother, uncles and aunts for helping me find myself. Without my father's wise advice, and my family's support, I would not be where I am today.
Visit my blogspot here.