AUGUST 5 + 6, 2023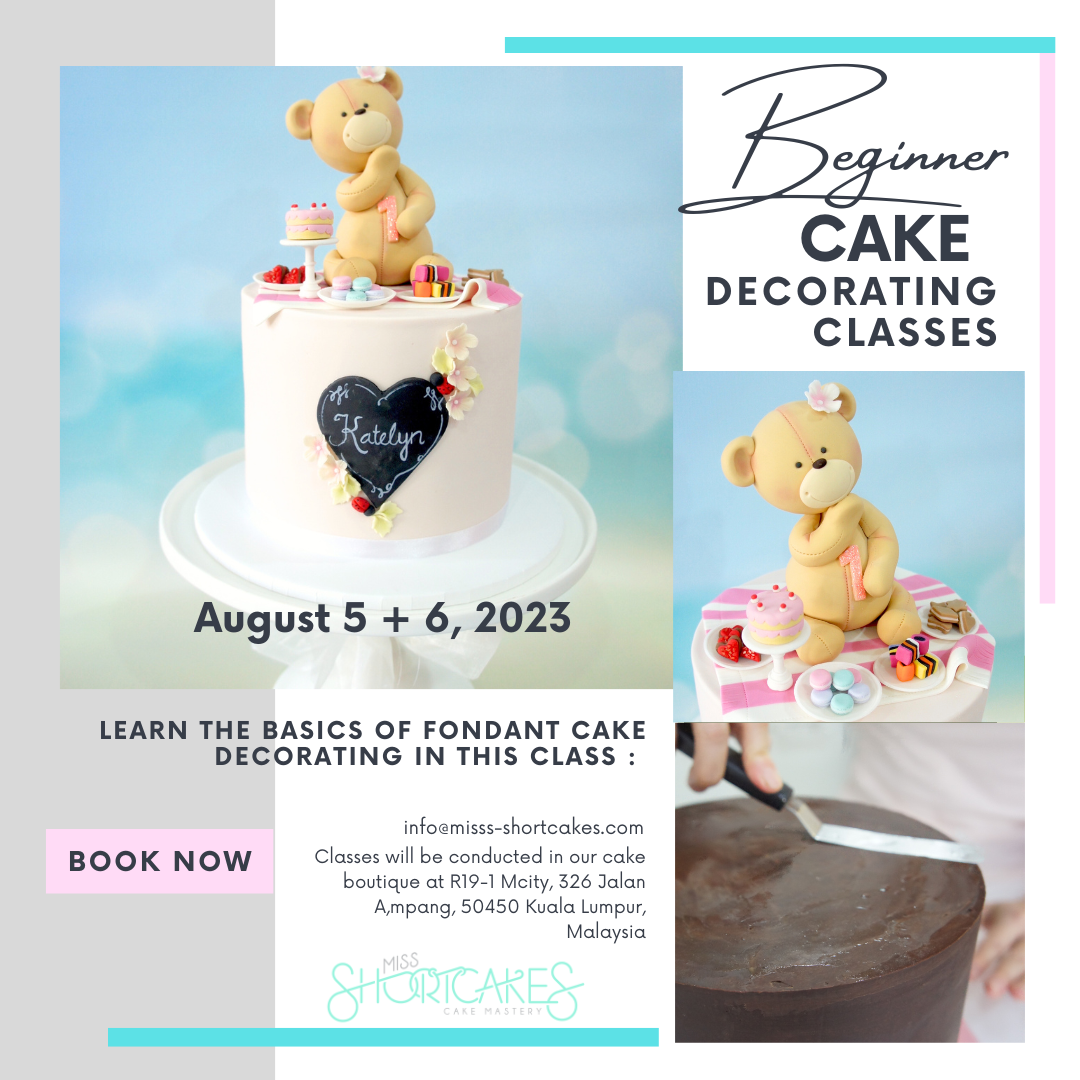 Beginner Fondant Cake Decorating, starts here! If you need help with fondant cakes, you can learn how we do it! With 24 years of professional pastry and cake decorating experience behind us, we have a wealth of knowledge to share.

Join us this August 5 + 6, as we uncover all the tricks, to work with fondant effectively.



Learn how to cut, layer, and fill a cake (pre-baked)


Learn how to cover a cake with ganache, to achieve sharp edges


Learn how to cover a cake with fondant icing with sharp edges


Make a structural sound, teddy bear and cute picnic decorations


Make a chalkboard plaque and paint a name
Lunch and refreshments will be provided on both days

This is a great class to start your cake decorating journey!
BOOK HERE!

For more details, please email info@miss-shortcakes.com
AUGUST 26 + 27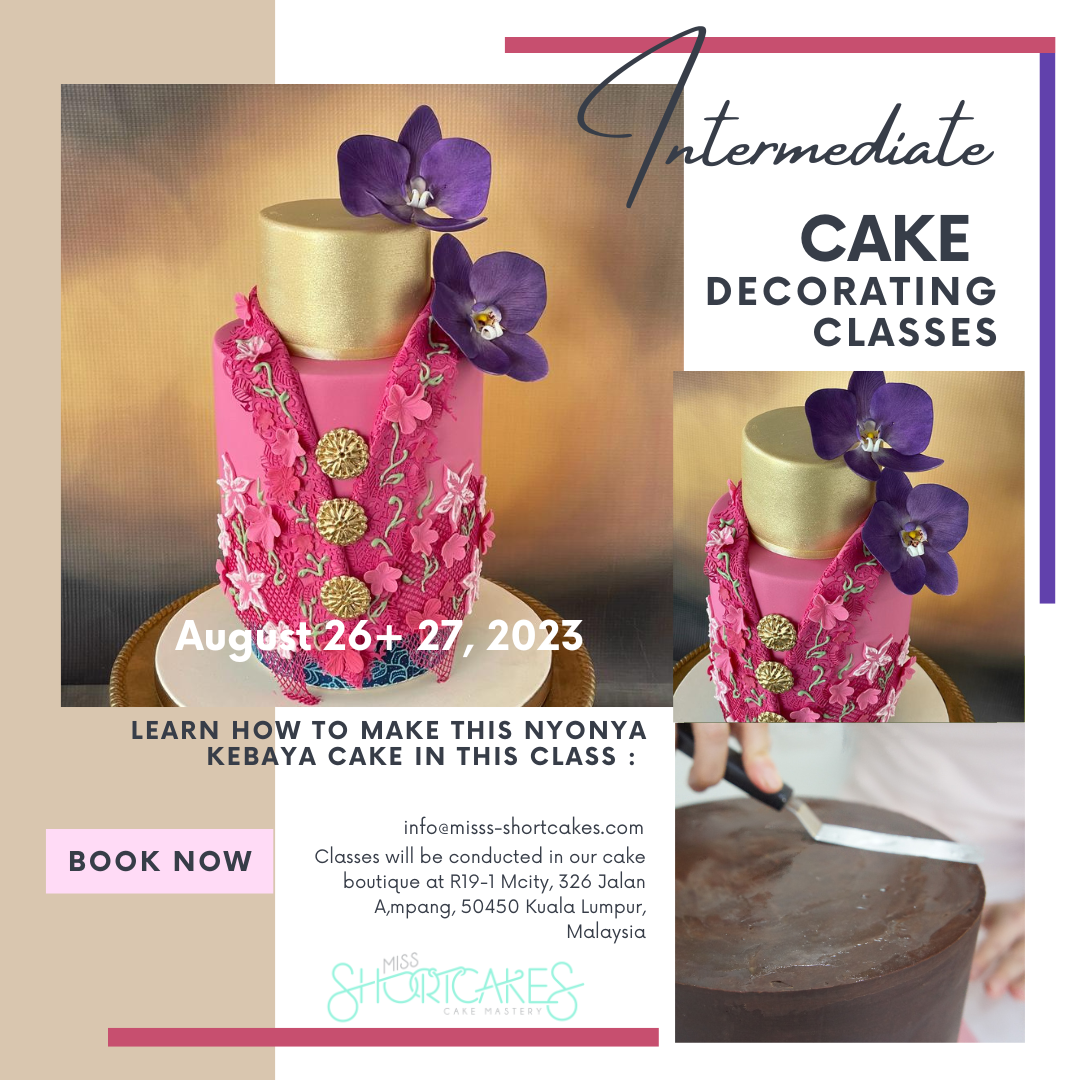 This is an Intermediate Fondant Cake Decorating Workshop. We will be making a Nyonya Kebaya Cake with a 6" cake (already pre-baked).

Learn how to cut, layer, and fill a cake


Learn how to cover a cake with ganache, to achieve sharp edges


Learn how to cover a cake with fondant icing with sharp edges
Learn how to make gumpaste Phalaenopsis Orchids and colour them with vibrant colours
Work with edible cake lace, edible sugar paper, a variety of cutters, moulds, and brush embroidery using royal icing
Lunch and refreshments will be provided on both days
For more details, please email info@miss-shortcakes.com